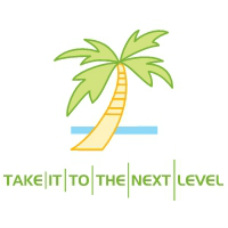 Next Level Landscape & Hardscape, LLC is the expert in landscape, hardscape, and waterscape design, installation, and maintenance. We have been in business for over 34 years, and there is a reason for that! Our customers return to us every year for new designs, tear outs and new installations, and to maintain the beautiful scapes we have already done for them. Our clients know that we take the utmost pride in our work, and that we cherish our customers and the business they bring to us. We work in all areas of the Treasure Coast of Florida, including Indian River, Brevard, Martin, Saint Lucie, Palm Beach, and Okeechobee counties. We go where you need us!


We perform complete transformations and maintenance for your residence, commercial community, or business. We LOVE what we do, and you will LOVE what we can do FOR YOU! Whether it is a well designed landscape focal piece to your front or backyard, a breathtaking waterfall feature to set off your paver patio, a stunning koi pond with lush tropical landscaping, or a complete redesign of the landscape and hardscape you are just a bit tired of seeing. We work hand in hand with the homeowner or commercial property manager to make sure the design is 100% what you want. Then, you just sit back and watch it unfold! We can also spruce up your existing pool or pond so that it feels like a vacation every time you step outside. There is nothing that says "Home" like a beautiful landscape, hardscape, or waterscape design that will bring you tranquility and happiness as well as adding tremendously to the value of your home or community. And you can trust Next Level to maintain your property to keep the beauty, structure, and design that you so love!

NEXT LEVEL LANDSCAPE & HARDSCAPE, LLC
6955 37th St
VERO BEACH, FL 32966
772-562-8162
JEN@NEXTLEVELLANDSCAPE.COM

Call or email us to schedule a free quote or to have us submit a bid on your design, installation or maintenance projects and communities!