See what our customers are saying about us! Then we hope to have YOU post a nice compliment below!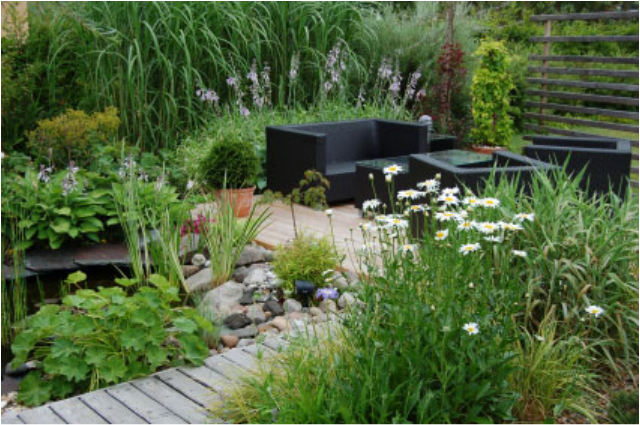 We saw our neighbor's getting some work done by Next Level Landscape & Hardscape, LLC. We walked over to speak to the owner, Jennifer. She was so nice and informative, and even took the time to come over and show us some ideas for our own house. She did not even say anything about getting to do the work. She just really loves what she does. I knew right then and there that I would become a customer. I did, and the design and installation they did for me was spectacular! - Debbie, Vero Beach

Next Level was prompt, courteous, and profession with our design and installation. They really know their stuff, and they clearly love what they do. We had a multi level paver patio done in the backyard, and a koi pond with waterfall. I had never seen anything so gorgeous, and I still cannot believe it is MY backyard. Thank you! - Don & Jamie, Stuart
We installed an in ground pool, and the pool contractor recommended Next Level Landscape & Hardscape, LLC for the landscaping and hardscaping around it. When Jen came out, she seemed to read our minds. She was so enthusiastic about the design, and listened to all of our ideas before making suggestions. 10 minutes into our meeting, I was asking, "Where do I sign???!" I loved her design, and the installation went smoothly without any issues or "additional work" that always seems to be needed when contractors step into the picture. The pool finally became a masterpiece when they were finished. We take a deep breath every time we are out there. It truly is amazing what they can do. - Sara & Edward, Sebastian
My husband and I are both busy professionals. We purchased a historic home for it's character, but the outside was in need of dire attention. It had no landscaping, no patios, and just looked terrible. We had zero vision when it came to what could be done to beautify our investment and make it feel more of our "home." We thought we could tackle it ourselves, but months went by and nothing ever got accomplished. So, we called Next Level Landscape & Hardscape, LLC. The owner, Jennifer, came out, and, to this day, I still call her the Female Michaelangelo. She took a completely blank canvas, and made it the astounding picture it is today. She did an English country garden theme, tying in a design in the front which included a stone retaining wall with potted plants and flowers and gorgeous landscaping with a unique pond, with the back of the house, where she installed a slate paver patio, with a border stone wall and courtyard. We have entertained extensively, and our guests are always in awe of our gardens. Thanks to the Next Level crew! - Kathy and Stephen, Vero Beach
Jen is the absolute BEST. She took so much time with us, as we had no ideas what we wanted for our newly constructed home. The builder had included a "landscape package" with our home, but his idea of "landscape" was certainly not our idea! We asked for a credit, and started to get bids from landscapers. Jen from Next Level Landscape & Hardscape was the only one who made me feel comfortable and confident with her abilities. She helped me to develop my own vision for our home, and then we let my imagination run wild. The end result was a mixture of wild countryside paired with manicured and well-planned designs. Like a mixture of city and country and it is exactly what I wanted, even though I did not know what I wanted when we started out! It adds so much to our home and we get to see it every time we pull into the driveway or step out onto our back patio. I am so thankful to Jen and Next Level for all of their time, creativity, and professionalism. - Serena & Roman, Palm City.